AYSO Region 1344 has players and volunteers from Brisbane, South San Francisco, Daly City and San Francisco. We work hard to benefit all the children who want to play soccer. Everyone plays and everyone is a volunteer. We are a soccer organization with happy, healthy kids as our passion.  We want everyone to play!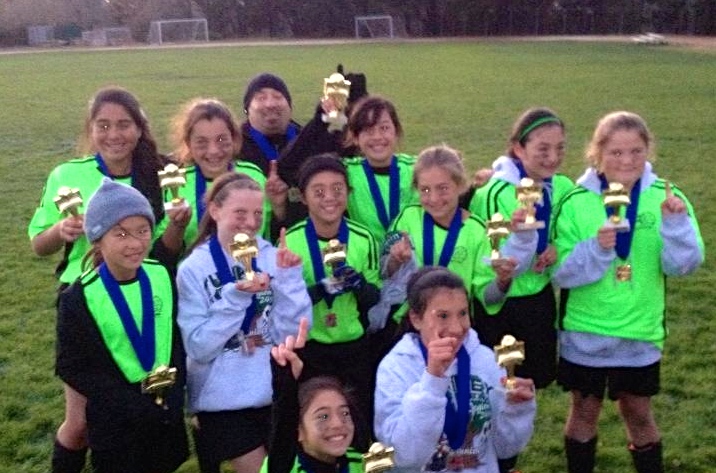 Brisbane AYSO U12
Wednesday, December 11
Congratulations to the U12 Brisbane AYSO girls!!!!
The U12 team did well in the section 2 tournament on December 14-15, 2013 in Foster City.  GREAT JOB TEAM!        
Support our Sponsors
We have a growing list of sponsors who make it possible to run our program:
Joel Diaz, Realtor & Contractor
Molloy's Tavern